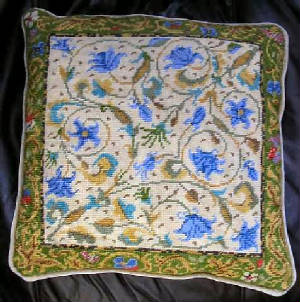 Illuminated Manuscript
Designs by one of my favourite designers Elizabeth Bradley
This cushions are sewn in Victorian Cross Stitch unlike the others which are all in Continental or Half-Cross Stitch.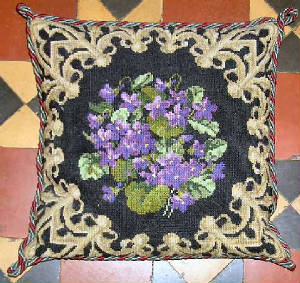 A Posy of Violets
Click on the Hydranga to see more detail. The picture will appear in a new window.
Two more designs - the first by Beth Russell, who designs canvases based on tapestries and pictures by William Morris, the second a Royal School of Needlework design from Ehrman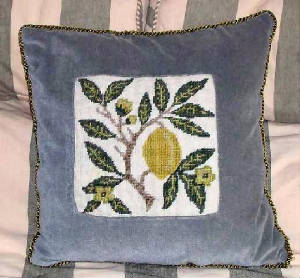 Lemon
Below you can see two designs that are currently 'in progress' - one by Candace Bahouth which is a printed canvas from Ehrman 'Shellduck and Teal' on 10 point canvas, the second by Graham Rust which is a charted desgn called 'Begonia' and is on 14 point canvas. The Begonia is on a 'Freedom Frame' from 'Cleopatra's Needle' which is great to work on though heavy.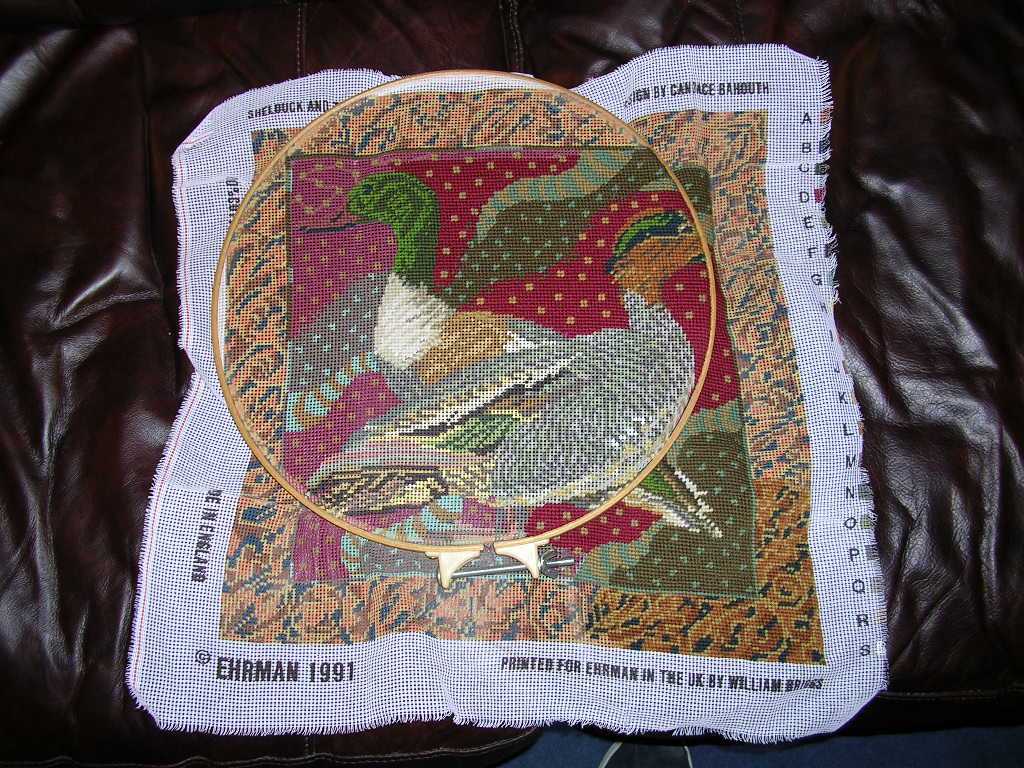 Shelldocuk and Teal